October 10, 2019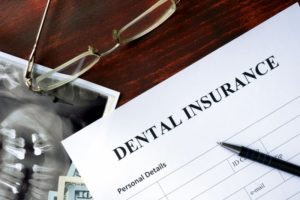 What will you be doing when the clock strikes midnight on December 31st? Sharing a kiss with a loved one? Spending quality time with family and friends? If you're like most people who have dental insurance, you'll also be losing money in benefits. That's right, the majority of people who pay their dental insurance premiums don't take advantage of all that their plan has to offer. That's why a dentist in Richardson is here to talk about how and why you should maximize your dental insurance benefits before 2020 rolls around.
You're Already Paying Your Premiums
You wouldn't pay for something and then not use it, right? Believe it or not, that's exactly what you're doing when you pay your dental insurance premiums and then don't visit your dentist for a checkup and cleaning twice a year. Most of the time, your insurance will completely cover the cost of one appointment every six months, so you might as well book those while you don't have to pay anything out-of-pocket for them.
Meet Your Annual Maximum
Your annual maximum is the most money that your insurance company will pay for your dental care within the calendar year. For most insurance policies, this tends to be around $1,000 per year per person. Whatever portion of this money that you don't use ends up going back to the insurance company at the end of the year if you don't use it. This money is more than enough to cover two checkups, so be sure to use it so that money doesn't go to waste.
Avoid Fee Increases
Sometimes, insurance companies subtly raise their rates at the beginning of the year. This might result in higher copays at your dentist's office. That means that if you wait to get any necessary dental work done, like a crown or a filling, you could end up paying a lot more later than you would now, before the end of the year.
Don't Let Dental Problems Get Worse
Unlike some medical problems, dental issues generally don't get better on their own. On the contrary, they usually worsen with time. If you have a simple cavity that needs a tiny filling, for example, and you avoid getting treatment, it could turn into a root canal down the road. Root canals are much more expensive and time-consuming, so you're going to want to get your cavity filled as soon as possible.
Don't let yourself lose money in benefits this New Year's. Call and schedule an appointment with your dentist today to not let that money go to waste!
About the Author
Dr. Hamid Mirsepasi obtained his dental degree from Rutgers University Dental School, and has been practicing since 1997. He then achieved a specialty certificate in prosthodontics from the same university, meaning he has special training in dental implants, crowns, bridges, and dentures. His practice accepts most major PPO dental insurance plans and will be more than happy to file claims on your behalf to help make the most of your coverage. To learn more, click here or call (972) 231-5744.
Comments Off

on Why You Should Maximize Your Dental Insurance Benefits Before 2020
No Comments
No comments yet.
RSS feed for comments on this post.
Sorry, the comment form is closed at this time.