Dental Implants – Richardson, TX
The Pinnacle of Tooth Replacement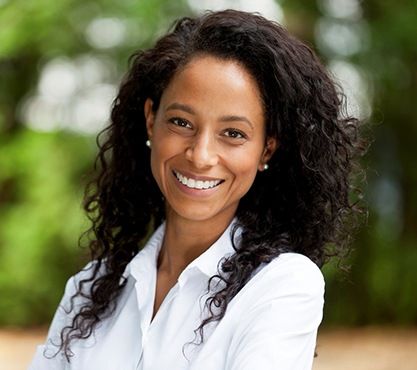 When we talk about tooth replacement, there is only one treatment that's designed to replace an entire tooth. Dentures and dental bridges may look like natural teeth, but only implants also function like a real dental structure, delivering a host of additional benefits (more on this below). At Hamid Mirsepasi, DDS, Dr. Mirsepasi is capable of replacing any number of teeth using state-of-the-art dental implant treatment. With his expertise, you can expect care that is more convenient and accommodating. Call our dental office to see if dental implants in Richardson are the right tooth replacement choice for you!
Why Choose Hamid Mirsepasi, DDS for Dental Implants?
In-Office Placement and Restoration for Added Convenience
Expert Prosthodontist Designing Your Tooth Replacement
Capable of Restoring Single, Multiple, or All Missing Teeth
Benefits of Dental Implants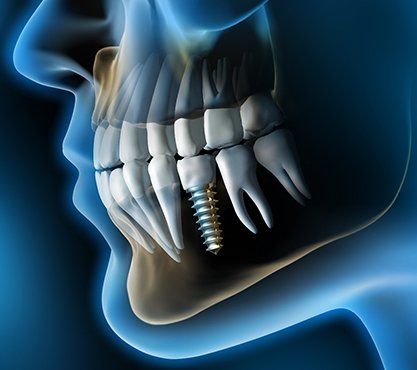 Since dental implants restore the roots of the teeth along with the visible crown, you can expect many restorative benefits. For example, after the implant has integrated with your existing bone tissue, your alveolar (jaw) bone will be regularly stimulated as you chew. This means that your bite will remain strong and capable of breaking down the foods you enjoy eating.
Furthermore, dental implants are capable of lasting between 25 years and a lifetime with regular oral hygiene. The same cannot be said for dentures or dental bridges, both of which are guaranteed to require repair or replacement at some point. When placed by a dental specialist like Dr. Mirsepasi, the success rate of dental implants is between 95 and 98 percent, giving you the confidence that your tooth replacement will withstand the test of time.
Indications for Dental Implants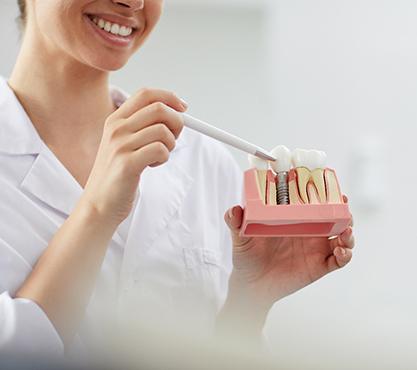 There are many cases where dental implants can be utilized. Whether you're missing a single tooth or all the teeth in your mouth, this revolutionary tooth replacement option can meet your needs.
Missing Single Tooth
To replace individual teeth, a single dental implant is placed inside of the jawbone and given time to heal. Once fully integrated, we'll place an abutment which acts as a connector between the new tooth and the implant. Porcelain crowns are used to restore implants because they most closely recreate natural tooth enamel.
Missing Multiple Teeth
Dr. Mirsepasi does everything he can to conserve natural tooth enamel, and implant-retained bridges make this a whole lot easier. Instead of removing existing tooth enamel to hold a traditional bridge, a pair of dental implants can be used to support a larger restoration, allowing you to replace two or more teeth at a time.
Missing All Teeth
If you're tired of your current denture or want a more long-term solution for extensive tooth loss, implant-retained dentures are one of the most effective options out there. By placing four to six dental implants, we can secure a full or partial denture to your jawbone that is fixed or removable, depending on your preference.
Start-to-Finish Convenience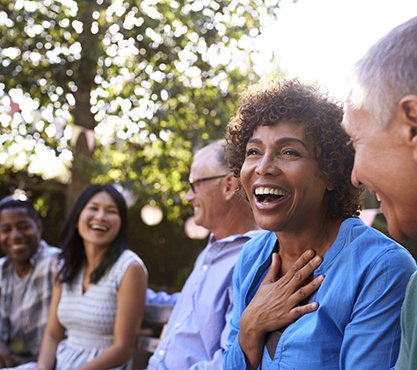 Many dentists will restore dental implants, but they need an offsite oral surgeon to actually place the new roots into the mouth. This means that the patient needs to travel between multiple dental offices to have the entire implant process completed. At Hamid Mirsepasi, DDS, however, Dr. Mirsepasi performs every stage of treatment in-house. From start to finish, your tooth replacement needs are cared for all under one roof, making your overall experience that much more convenient.
Understanding the Cost of Dental Implants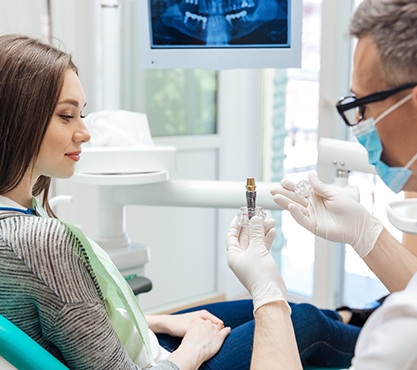 Since dental implants are one of the most customizable treatments out there, the best way to know how much your particular procedure will cost is after you've had a detailed examination of your current smile. During this exam, we can confirm the number of teeth you want to replace, the type of dental implants and restorations you need, and whether or not you require preparatory treatments (i.e. gum disease therapy, bone grafts, etc.). All of these can dramatically influence your total cost. With that said, because of the longevity and durability of dental implants, they are generally seen as the most cost-effective solution despite their higher price tag compared to traditional bridges and dentures.