Porcelain Veneers – Richardson, TX
Boost Confidence with a Complete Smile Transformation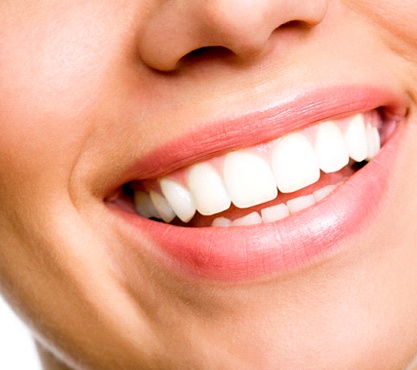 Are you ready for your photo-op? Many people hide their smile during pictures because they're self-conscious about chips, cracks, gaps, or discoloration. If this sounds familiar, Dr. Hamid Mirsepasi has the answer. At HM Dentistry, we offer porcelain veneers to give our patients a way to turn back the clock on cosmetic flaws that hurt their appearance. In just 2 appointments, you can leave our office with renewed confidence and beauty. Keep reading to learn how you can benefit from our custom-made porcelain veneers.
Why Choose Hamid Mirsepasi, DDS for Porcelain Veneers?
Use of High-Quality Materials
Experienced Dentist
Smile Transformation in 2 Appointments
What are Porcelain Veneers?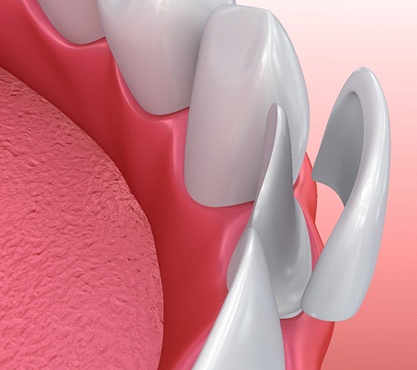 Porcelain veneers are thin shells of dental porcelain that are designed to cover the front surfaces of your teeth. They are custom-made to match the color, size, and shape of your choice. In addition to improving the aesthetics of your smile, they can also protect your teeth from damage in the future. Once they are permanently bonded to your teeth, they erase numerous imperfections like chips, cracks, gaps, and more. We also may recommend porcelain veneers for patients with misshapen or permanently stained teeth. Overall, this cosmetic option is best for those with a variety of flaws because they can be erased all at once.
The Porcelain Veneers Procedure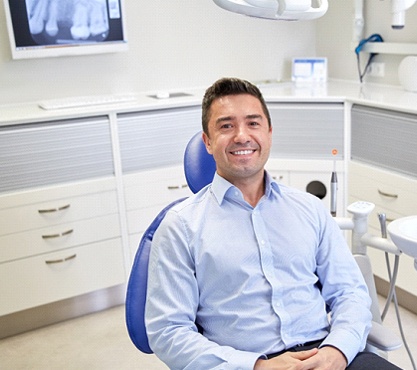 The procedure for porcelain veneers in Richardson occurs in 2 visits. During the first, Dr. Mirsepasi will evaluate your smile and the condition of your oral health. This is also a time where any preexisting issues will be treated. After, he will prepare your teeth by removing a slight portion of your dental structure, which accommodates the placement of your veneers. Then, he will take impressions of your teeth, which are sent off to a high-tech lab for the creation of your new smile.
Once your veneers are made, you'll come back into our office, where Dr. Mirsepasi will ensure that you're happy with the results. Lastly, he'll permanently bond the veneers to your smile, and you can walk out of our office with boosted confidence and beautiful teeth.
The Benefits of Porcelain Veneers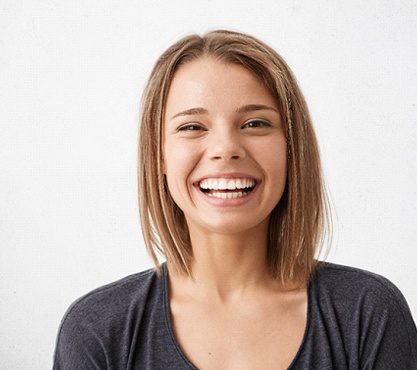 One of the main reasons why we are proud to offer porcelain veneers is that they give us the ability to transform smiles that are affected by multiple cosmetic problems. Additionally, the high-quality dental porcelain that we use is relatively stain-resistant, which makes it much harder to discolor your smile in the future. However, the most significant benefit that patients experience actually occurs mentally. A beautiful and bright smile boosts confidence and self-esteem, allowing patients to thrive in their social and professional lives.
Could your smile use some help? Contact our team to get started on your set of amazing, bright, and strong porcelain veneers.
Understanding the Cost of Veneers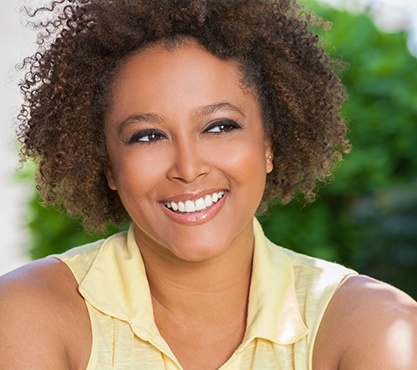 Ridding your smile of its imperfections is important to you, but are you sure choosing veneers is the right option? Yes, they are capable of changing the size, shape, and color of your teeth, but the cost of veneers in Richardson can often be a deterrent for many patients. Before you decide how to move forward with this type of cosmetic dentistry, it's important to review all your options, so you can make the most effective, transformative, and appropriate choice for your new smile.
Cost vs. Cosmetic Dentistry: What's Right for Me?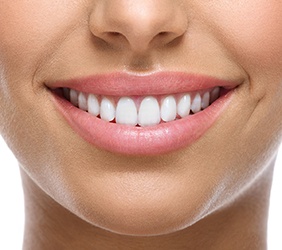 At HM Dentistry, veneers in Richardson are just one of many unique cosmetic dental treatments available. You can also achieve a new and improved appearance using any of the following options:
Veneers: Veneers are a great way to completely transform the aesthetics of your smile, but they are more expensive and require two dental visits to achieve your desired look. They are extremely versatile, however, and that makes them an appealing choice for many patients.
Cosmetic Dental Bonding: Cosmetic dental bonding is a quick and easy way to hide chips, cracks, stains, and even minor gaps. Similar to veneers, this option is much less invasive, allows you to keep more of your natural tooth structure, is reversible, and costs much less. The only caveat is that you will likely need to have them replaced more often than veneers.
Teeth Whitening: Teeth whitening is known for its unique abilities to eliminate stubborn stains both on and below the surface of the tooth enamel. However, it is limited in its abilities, as it can only change the shade of your teeth, not the size or shape. While it is cheaper than veneers, it also needs to be treated more regularly.
How to Make Veneers Affordable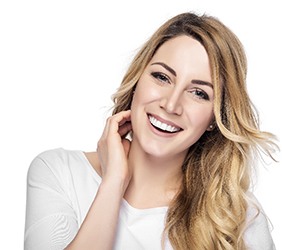 Because cosmetic dentistry is now commonly covered by dental insurance, your cosmetic dentist in Richardson doesn't want you to feel as if veneers or any other type of aesthetic treatment is out of reach. Instead of turning to your insurance carrier for help, our dental team can provide an alternative option.
Our partnership with CareCredit, which is a third-party financier, makes it possible to break up the cost of treatment into manageable monthly payments, allowing you to stay within budget and on a timeline you can afford to pay back.
Eligible enrollees have the option to choose from a low- or zero-interest plan that matches their unique financial situation. Instead of worrying about paying the full amount upfront, individuals can focus more on their treatment and less on the financial commitment right away.
Veneers FAQs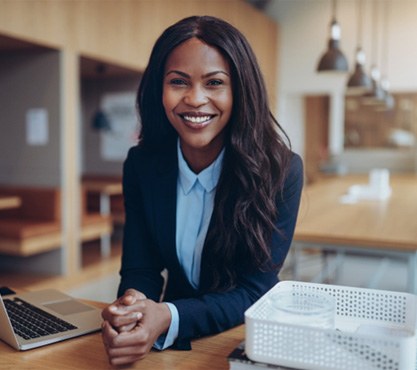 Veneers are an excellent way to transform numerous aspects of your smile at the same time. However, they're quite an investment, so it pays to be well informed. Here are the answers to some of the most common questions we receive about veneers in Richardson. If you don't see the information that you're looking for below, give us a call . We'd be happy to answer your questions and get you started with an initial consultation.
Are Veneers Permanent?
Veneers aren't technically permanent. They need to be replaced eventually. However, this procedure is irreversible. To ensure that your veneers fit properly on the teeth, a small amount of enamel needs to be filed away, and this will not grow back. For this reason, teeth that have been prepared in this way will always need to be covered with crowns or veneers.
Will I Still Be Able to Drink Coffee with Veneers?
Veneers that are made from porcelain are stain resistant. This is because porcelain is a nonporous material, so the particles in dark-colored foods and beverages have a harder time slipping beneath the surface. Ultimately, you should be able to drink coffee without worrying too much about staining your veneers. Just keep in mind that veneers are not stain-proof. Excessive consumption of dark-colored foods and beverages can still have a negative impact over time.
Do Veneers Give You a Lisp?
Some people have trouble pronouncing certain words when they first get veneers, therefore resulting in a temporary lisp. This is partially due to muscle memory, as the tongue is not used to accounting for the presence of veneers when you speak. Your tongue will eventually adjust on its own, but practicing difficult-to-pronounce words can help to speed this process along.
How Many Veneers Will I Need?
The goal of veneers is for all of your visible teeth to match. Therefore, you'll receive an appropriate number of veneers to accomplish that goal. Some people get a single veneer to cover a cracked or broken tooth while others get anywhere from 6 to 12 veneers for a complete smile makeover. During your consultation with us, we can discuss what the right number of veneers is to meet your smile goals.