Humana Dental Insurance Dentist – Richardson, TX
Maximize Humana Dental Benefits
When it comes to providing exceptional dental care, the Hamid Mirsepasi, DDS team in Richardson knows that the highest quality care won't be worthwhile unless our patients can afford these treatments. For this reason, we are happy to process and file dental insurance claims to help offset the costs of necessary dental services. Our dental office is also in-network with many benefit plans, including Humana dental insurance. Whether you're covered by Humana, one of our other in-network insurers, or any dental insurance policy, our knowledgeable team will be happy to help you make the most of your available benefits. If you have questions or want to schedule an appointment, call our dental office in Richardson to get started. We look forward to hearing from you.
Humana Dental Coverage & Availability
At Hamid Mirsepasi, DDS, we are happy to help Dallas and Richardson dental patients learn more about their dental insurance plans. As an in-network provider with Humana, our team members are well-equipped to help you maximize your benefits. While we'll need to review your specific policy before providing an accurate estimate of the out of pocket costs of dentistry services, most Humana benefit plans provide similar coverage. You can expect preventive dentistry services, like dental checkups, to be covered 80 to 100%. Minor restoration options like tooth-colored fillings receive 70 to 80% coverage. More advanced treatment options like dental crowns receive 25 to 70% coverage, depending on your individual plans.
Because we're an in-network provider for Humana dental insurance plans, we have agreed to charge fees that fall within the maximum coverage amount set by your insurer. While Humana insurance plans allow you to visit any dentist and still receive coverage, visiting an in-network provider ensures you will only need to pay the out of pocket percentage of the costs of dental care. Out of network dentists may charge higher fees, but you'll be responsible for the difference in pricing. If you have a dental insurance policy that is not from one of our in-network insurers, we will still do our utmost to keep your costs at a minimum, but don't hesitate to ask if you have questions about coverage.
Meet Patty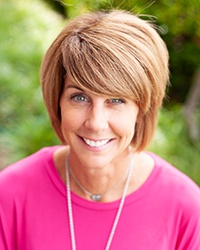 If you have questions about your Humana dental insurance policy or want to learn more about dental insurance coverage, please don't hesitate to reach out to our team. When you call, ask for Patty. She's our front desk administrator, and with more than 25 years of dental experience, Patty has a lot of knowledge when it comes to insurance and financing. She'll be happy to answer your questions, and when necessary, she can apply for preauthorization or make benefit preapproval requests to ensure your Humana benefits are available. Best of all, Patty's friendly and professional manner makes her easy to talk to, so you know you'll always have someone on your side to assist you with making the most of your dental insurance coverage.