Replace Missing Teeth – Richardson, TX
Enjoy a Full Smile Again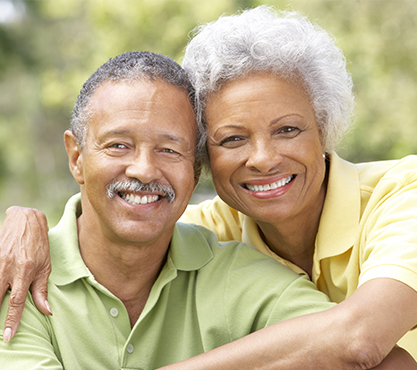 It doesn't matter if you're missing a single tooth or multiple teeth, any amount of tooth loss is bad for your long-term oral health. Keep in mind that missing just one tooth dramatically increases the risk of future tooth loss. As teeth disappear, neighboring teeth will begin to compensate for the space by shifting. This can make your bite uneven, resulting in complications like teeth grinding, jaw pain, and a higher risk of dental disease. Thankfully, Dr. Mirsepasi has the expertise to provide replacements that stand above the rest, regardless of how extensive your tooth loss may be. Schedule an appointment today to discuss your options to replace missing teeth in Richardson and start planning your restorative treatment!
Why Choose Hamid Mirsepasi, DDS for Tooth Replacement?
Dental Implants Placed and Restored In-House
Restorations Designed by Expert Prosthodontist
Comprehensive Treatment Planning in a judgment-Free Dental Office
Dental Bridges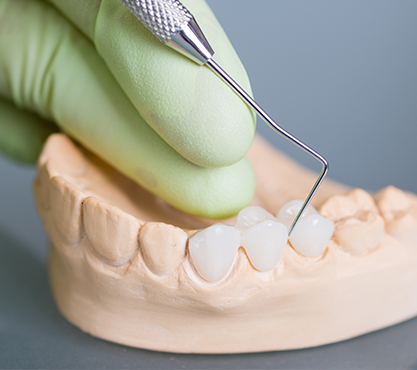 If you're missing one to three teeth in a row, you'll find a dental bridge to be an effective solution. Dental bridges are made up of multiple dental crowns fused together. The crowns on either side of your bridge are hollowed out so they can be seated on top of neighboring, modified teeth. The new teeth that fill the open space, called pontics, effectively bridge the gap in your smile and prevent dental drift, which is common for those who have had missing teeth for quite some time.
Dentures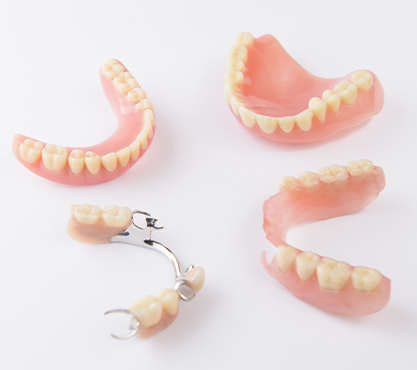 If you have extensive tooth loss, either on a single row or throughout your entire mouth, partial and full dentures can restore your smile and make it easier to enjoy the foods you used to eat. Each denture is highly customized to fit your mouths current shape, ensuring that you can chew and smile with confidence. By utilizing ceramic and acrylic materials, Dr. Mirsepasi can make sure that your new prosthetic looks natural and lasts for several years.
Dental Implants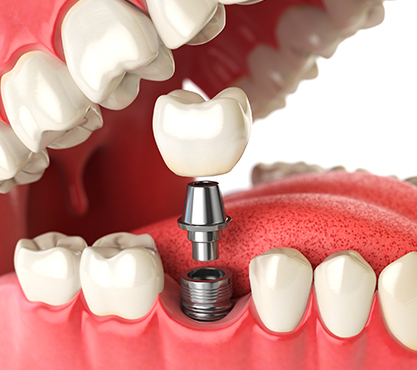 Unlike other forms of tooth replacement, dental implants work to restore not just the visible portion, but the root structure that sits beneath the gum tissue as well. The implant root is capable of integrating with existing bone tissue, allowing the new tooth to remain stable and functional for decades at a time. While the treatment process can be time-consuming, there is no other tooth replacement that mimics natural teeth better than dental implants.