Cosmetic Dentistry – Richardson, TX
Detailed Treatments Give You Your Dream Smile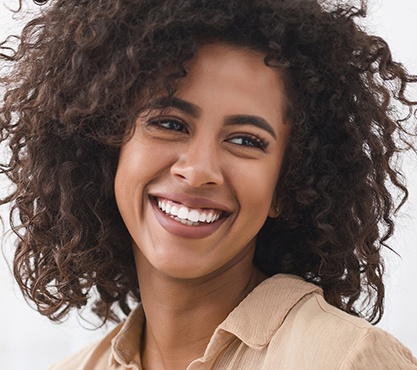 Dr. Mirsepasi understands better than most how important esthetics are when it comes to the teeth. Just because you have a healthy smile doesn't mean that it looks exactly the way you'd like it to. Whether you have discoloration in your enamel, chipped or cracked teeth, or you simply want a full-blown makeover, the team at Hamid Mirsepasi, DDS is trained and prepared to help. To schedule a consultation and determine which Richardson cosmetic dentistrty treatments may work best for you, call our dental office!
Why Choose Hamid Mirsepasi, DDS for Cosmetic Dentistry?
In-Office and Take-Home Whitening Available
Dentist with Over 20 Years of Experience
Prosthodontist Onsite – Expert in All Types of Dental Restorations
Porcelain Veneers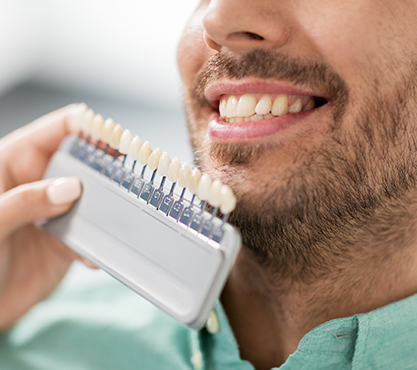 If you have many imperfections in your smile, whether they're stains, chips, cracks, gaps, or even slight rotations in your teeth, porcelain veneers can easily and effectively hide them instantly. After making very slight modifications to your tooth enamel, we can place porcelain veneers that invigorate your smile and give you the appearance you've been looking for. In just two appointments, we can design, fabricate, and restore your smile to your exact preference.
Learn More About Porcelain Veneers
Metal-Free Dental Restorations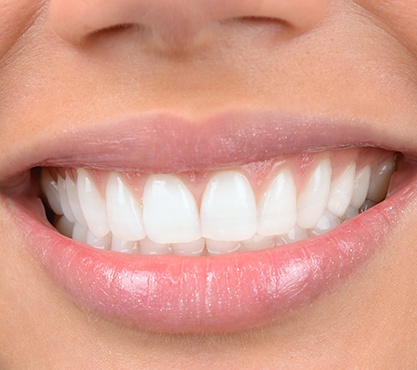 Dr. Mirsepasi understands how important it is to have teeth that look natural. When you have a mouth full of silver fillings or crowns, it can be very difficult to show off that smile to those around you with confidence. At Hamid Mirsepasi, DDS, we make use of the highest quality dental ceramics on the market to date. Not only do they look unbelievably natural, but they also offer durability that stands the test of time.
Cosmetic Dental Bonding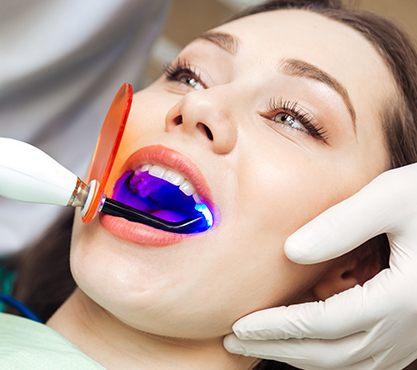 One of the most effective and affordable solutions for minor chips and cracks is cosmetic bonding. This treatment makes use of composite resin, a durable material that combines glass and plastic to restore teeth quickly and effectively. Once the resin has been shaded to blend in with your tooth and molded around the imperfection, we can instantly harden it using a curing light. In just one appointment, you can hide many common flaws, including discoloration and even gaps between your teeth!
Teeth Whitening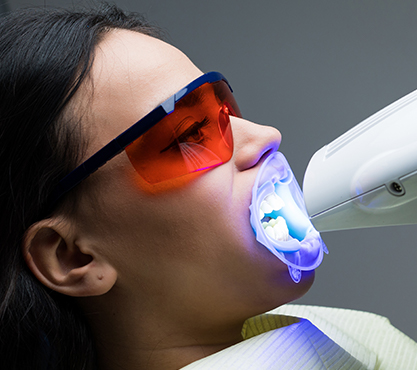 For many, a simple boost of whitening is enough to invigorate their smile. Whether you'd prefer to get it done in the dental office quickly or at home, Hamid Mirsepasi, DDS has you covered. Our in-office whitening treatment uses strong bleaching gels to make your smile multiple shades brighter in just one hour. Those who would prefer to perform touch-ups or whiten on the go will find our take-home kits to be incredibly convenient and easy to use.