Dentures – Richardson, TX
Regain a Smile That Looks Like New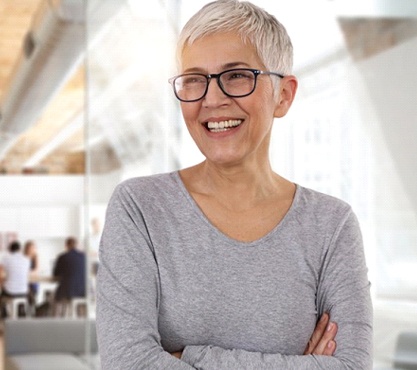 Do you have a few gaps in your grin? Have you lost a whole arch of pearly whites? If so, you're not alone. According to the American College of Prosthodontists, about 178 million Americans are missing at least one tooth, and roughly 40 million don't have any natural teeth left. Tooth loss can take a huge toll on your confidence and overall quality of life. Thankfully, Dr. Hamid Mirsepasi can help you regain a smile that looks like new with custom-made dentures in Richardson. As an expert prosthodontist, Dr. Mirsepasi specializes in rebuilding smiles with dentures, dental implants, and more. Call our office today to learn how dentures can dramatically improve your life!
Why Choose Hamid Mirsepasi, DDS for Dentures?
Expert Prosthodontist Designing Your New Teeth
Comprehensive Treatment Planning in a Judgment-Free Dental Office
Dental Implants Placed and Restored In-House
Types of Dentures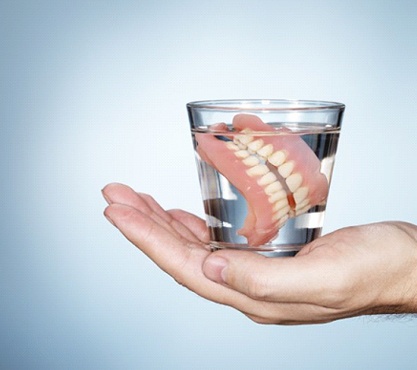 A denture is a set of prosthetic teeth attached to a base that replaces several or all of your missing teeth at the same time. During your consultation, Dr. Mirsepasi can examine your mouth, discuss your unique smile needs and preferences, and determine which type of denture is best for you. We offer several kinds of dentures, including:
Partial Dentures
If you're missing multiple teeth throughout your mouth, a partial denture can complete your smile. Like a puzzle piece, partials are designed to fit into the spaces in your smile left behind by lost teeth. They're secured by discreet metal clasps that wrap around your remaining teeth.
Full Dentures
A full denture instantly brings back an entire arch of missing teeth. A row of custom-made replacement teeth is attached to a pink acrylic base that sits firmly but comfortably atop your gums. Natural suction holds the denture in place.
Implant Dentures
As an alternative to traditional dentures, you could anchor a full or partial denture onto dental implants. With this method, four to six titanium posts are inserted into your jawbone to secure the denture above your gums. Not only are implant dentures more stable, comfortable, and functional, but they preserve your jawbone and facial structure.
Benefits of Dentures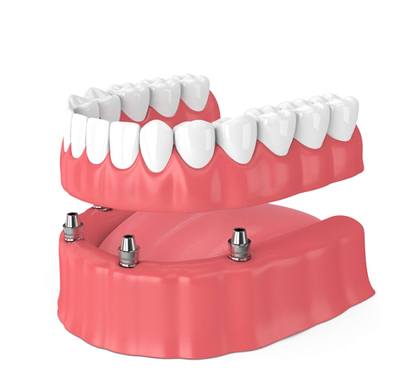 By choosing to rebuild your smile with dentures, you'll soon learn that they have many benefits to offer, such as:
A tried-and-true solution that has restored millions of patients' smiles
Filling gaps in your smile that would otherwise cause remaining teeth to shift out of position
A major confidence boost
A restoration that is easy to clean and maintain
The ability to chew all of your favorite foods again
A cost-effective answer to tooth loss
Understanding the Cost of Dentures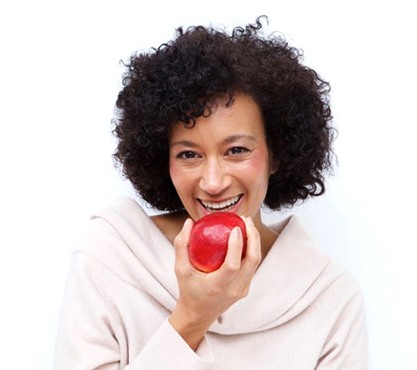 Because so many factors go into the price of dentures, we can't provide you with a cost estimate before you come in for a consultation with Dr. Mirsepasi. Some of the factors that must be considered include:
Whether you're getting a full, partial, or implant denture
Whether you're receiving a denture on your top, bottom, or both arches
The materials that are used to craft your prosthetic
Whether you require any preparatory work beforehand (like tooth extractions, gum disease therapy, etc.)
During your consultation, we'll go over all of these factors and come up with a personalized cost estimate. We can also discuss your options for paying for your dentures, including dental insurance and low-interest loans with CareCredit.
Denture FAQs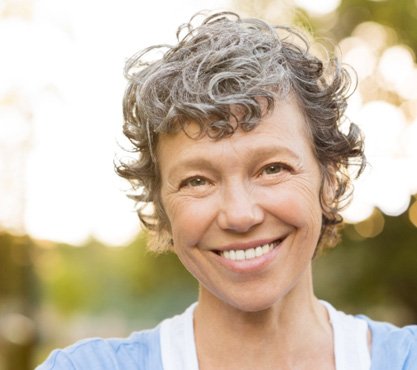 Overcoming tooth loss with dentures in Richardson is possible, though it's a significant investment. Dr. Mirsepasi wants to ensure you're well-informed during your consultation, providing confidence in your choice for oral health and quality of life. In the meantime, feel free to review our responses below to some of the most common frequently asked questions we get from patients. If you have any other concerns, don't hesitate to give us a call for assistance.
How Long Will You Have to Wait to Get Dentures After Your Teeth Are Pulled?
The wait time to get dentures after teeth extraction typically ranges from six to eight weeks. This period allows for proper gum healing and ensures a snug fit for the dentures. Immediate dentures offer a quicker solution, but the fit may require adjustments as the mouth heals. For implant dentures, expect a waiting period of four to six months for osseointegration.
Can I Sleep with My Dentures?
While you may wear your dentures for the first 24 hours after getting them, it's generally advised to remove them at night before sleeping. This practice allows your gums to recover from restricted circulation, promoting better health. Additionally, leaving dentures in overnight can create an environment conducive to bacterial growth, potentially increasing the risk of pneumonia. Prolonged wear also correlates with poorer oral hygiene and heightened plaque levels on gums and tongue.
Will It Hurt to Get Dentures?
When getting dentures, there may be some discomfort, especially if teeth need to be extracted. Post-treatment discomfort is common, but it typically improves within 3 to 5 days with prescribed pain medication. Adjusting to new dentures may cause minor irritation, which varies in duration among patients, often taking months. If switching to a new set, the adjustment period might be longer. If pain persists, contacting your dentist promptly is important. This could indicate an ill-fitting denture or an underlying oral health issue that requires attention.
Is It Hard to Talk with Dentures?
Yes, speaking with dentures may initially pose a challenge as you're used to your natural teeth. The adjustment period varies by person, but practice expedites the process. Some may experience a temporary lisp due to palate changes, but this diminishes with practice. Reading aloud and practicing challenging words can help in improvement. Speaking slowly is recommended to avoid potential muffled speech. If dentures shift while talking, biting down, and swallowing before speaking can reposition them. Denture adhesive offers added stability during the adjustment phase.