Delta Dental Insurance Dentist – Richardson, TX
Get a Healthy Smile with Delta Dental
Although your home oral hygiene habits are important for a healthy smile, your teeth and gums also rely on the care you receive from your dentist. Since you have Delta Dental insurance, you can get the services you need for reduced rates. Routine prevention decreases your overall dental costs by stopping certain issues from developing, like tooth decay and gum disease. In fact, every $1 spent on prevention can save you $8 to $50 on restorative and emergency services down the road! At Hamid Mirsepasi, DDS, we are proud to be in-network with your insurance provider to help you achieve optimal oral health for minimal out-of-pocket expense.
Delta Dental Coverage Availability & Fees
Dental insurance is designed with prevention in mind. Semi-annual appointments allow your dentist to monitor your oral health to provide quick intervention. This lessens the need for a costly or invasive treatment in the future. Although regular cleanings and checkups are important, research shows one-third of adults skip these appointments. Often, the cost of treatments is a leading reason people delay their visits. With Delta Dental, you have nothing to fear.
Delta Dental is the nation's leading provider for dental insurance. They strive to advance the oral health of their customers through affordable, comprehensive care. After paying your monthly premiums and your annual deductible, your plan may include:
100% preventive coverage.
80% coverage for minor restorative treatments.
50% for major restorative treatments.
On average, less than 3% of Americans meet or exceed their annual coverage, allowing several benefits to go unused. To make the most of your policy, Delta Dental recommends you choose an in-network dentist, like Dr. Hamid Mirsepasi. He has pre-negotiated rates with the insurance company to lower the amount you need to pay out-of-pocket. With yearly maximums and limits strictly enforced, he will maximize the value of your benefits to get a healthy smile for reduced rates, even if treatments must be split across calendar years.
Although it is best to choose an in-network dentist, you have the freedom to visit one who is outside of your coverage. If you are not in-network, we are proud to help you use your benefits to achieve the healthy smile you deserve.
Meet Patty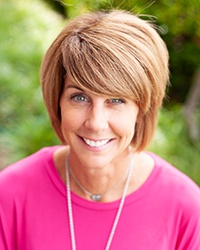 Dental insurance can be confusing. We do not want to see you miss an opportunity to get the care you need. To help you make the most of your coverage, our front desk administrator, Patty, is here to help. She has worked in the dental field for over 25 years. Patty has the knowledge and experience necessary to help you maximize the value of your policy to ensure no benefits are unused.
She works on your behalf with Delta Dental to file the necessary claims and paperwork, so you have one less thing to worry about. If you have any questions about your coverage, she takes the time to explain your benefits to give you the peace of mind you need to make the right choice for your smile.
Schedule an Appointment Today!
Get the healthy smile you deserve with your Delta Dental dentist. Contact our dental office today to schedule an appointment.