Teeth Whitening – Richardson, TX
Brighten Up Your Smile on Your Own Terms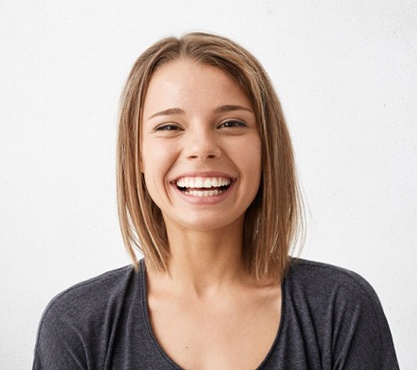 Are your pearly whites no looking so white anymore? Maybe it's from a lifetime love of coffee, wine, or tobacco. Maybe it's from not brushing as often as you could have. Whatever the case may be, if your teeth need whitening, look no further than HM Dentistry. With professional teeth whitening in Richardson, we can brighten up your smile on your own terms. We offer both take-home and in-office treatment to help you achieve the white smile you've always wanted. Contact us to learn more.
Why Choose HM Dentistry for Teeth Whitening?
In-Office and Take-Home Whitening Available
Dentist with More Than 20 Years of Experience
Guaranteed Results You Can Be Proud Of
Am I a Good Candidate for Teeth Whitening?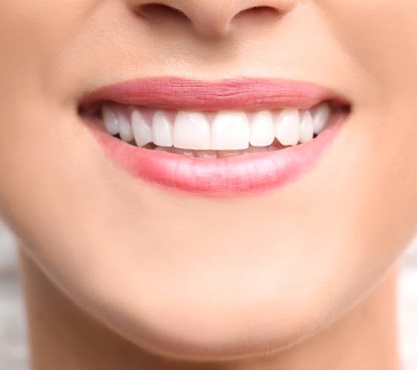 How Does In-Office Whitening Work?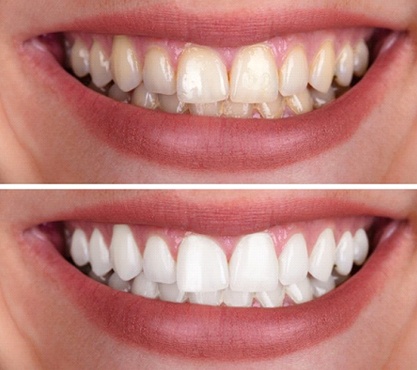 For dramatic results that take just one hour in the dental chair, you're going to want in-office teeth whitening. We will apply a bleaching gel to your teeth that is much more potent than anything you can find in stores or online. Then we'll apply a hear lamp to the problem areas of your smile to remove those pesky stains that store-bought whitening kits can't get rid of. The lamp activates the bleaching gel and allows the molecules in the stains to break down. Once we wash off the bleaching gel, your grin should be up to eight times brighter!
How Does Take-Home Whitening Work?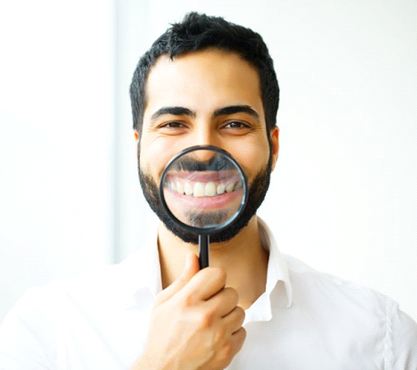 How Long Will My Results Last?
The amount of time that your results will last depends mainly on your lifestyle and habits, like how often you smoke or consume staining foods and beverages like berries, tea, and red wine. However, you can expect your results to last a long time if you severely limit these habits, brush and floss your teeth every day, come visit us for regular checkups and cleanings, and perform a whitening touch-up every so often, whether it's at home or in the office.
Teeth Whitening FAQs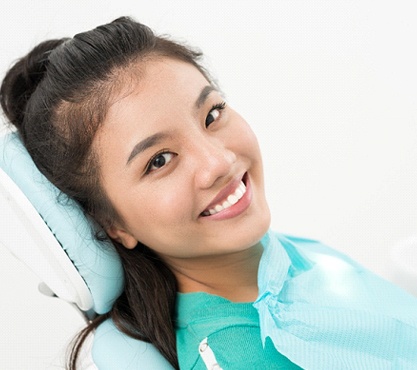 Are you ready to achieve your brighter smile? Our team at HM Dentistry is ready to help you! Feel free to reach out to us if you have any questions about the teeth whitening services we offer; we want you to feel like you fully understand your options before you make any decisions. Below, we've answered some of the questions that we've heard the most often from patients who are considering professional whitening.
Does Teeth Whitening Damage Enamel?
Professional teeth whitening shouldn't cause any problems as long as your teeth are healthy. That said, complications might occur if you currently have a cavity or gum disease. We'll need to examine your smile beforehand to make sure there aren't any oral health issues that need to be taken care of before whitening can be safely performed.
When it comes to over-the-counter whitening options, there may be some risks involved. For example, overusing whitening toothpaste could wear down your enamel. You should always talk to your dentist before trying any sort of whitening solution.
What's the Difference Between Professional and Store-Bought Whitening?
The whitening kits you can buy over the counter are not the same as the ones we offer at our practice. For one thing, store-bought kits contain trays that have not been customized for your unique smile, meaning they might not be as comfortable. Furthermore, store-bought whitening treatments tend not to work very well on discoloration beneath the surface of your enamel. Professional teeth whitening is personalized for your specific smile and can remove stains above and below the enamel, making it a reliable option for brightening your grin.
Does Teeth Whitening Work on Dental Crowns?
No, teeth whitening will not affect the color of your crowns. This is because the material used to make your crown does not respond to the chemicals used for whitening. If you are unhappy with the way your crown looks, then your best option is to have it replaced altogether.
It should be noted that teeth whitening could potentially weaken the bonding agent holding your dental crown in place. As such, please let us know if you have a crown or another type of restoration before your whitening procedure. We'll need to take it into account so that we can plan a cosmetic treatment that lets you achieve your smile goals while keeping existing dental work safe.
Is Teeth Whitening Covered by Dental Insurance?
Most of the time, your dental insurance plan won't cover teeth whitening since it's an elective procedure that isn't necessary for restoring or protecting oral health. That said, every dental plan is different, so it's worth reviewing your benefits to see if there's any coverage available.
There is another option for making teeth whitening more affordable: third-party financing. Our practice works with CareCredit, which offers a variety of flexible, low-to-no-interest plans that let you pay for dental treatments in a way that's right for your budget.