Cigna Dental Insurance Dentist – Richardson, Texas
Cigna Dental Benefits for Affordable Dentistry
At the Richardson dental office of Hamid Mirsepasi, DDS, our dentist and team are committed to providing exceptional dental care at an affordable price. In order to offer our patients the lowest possible out of pocket costs for the necessary dentistry services, we process and file dental insurance claims for the majority of providers. Our team is also in-network with many major insurers, including Cigna. If you have coverage through Cigna or one of our other in-network dental benefit providers, please let one of our team members know when you call to schedule an appointment with us. Once we gather your dental insurance policy information, we can start making the most of your benefits from the very first trip to our dental office.
Cigna Dental Coverage & Availability
Every person's dental insurance policy is unique, and even if two different people have Cigna benefits, they may have different coverage. Regardless of your unique policy, the basics of insurance benefits remain the same. In exchange for the payment of a monthly plan premium, Cigna provides coverage for a set percentage of the costs of dental services up to a maximum treatment price. Each plan differs, but in most cases, your Cigna policy provides 80 to 100% coverage for the cost of preventive care like dental exams and cleanings. Minor restorative dentistry services like fillings are covered 70 to 80%. More advanced restorative dentistry options receive 50 to 70% coverage. Other treatments like orthodontics and custom mouthguards may also be covered by your benefits depending on the individual policy. We'll need to review your dental insurance benefit plan in order to provide accurate estimates of your coverage and out of pocket treatment costs.
Because we're in-network with Cigna dental insurance plans, we have standing agreements with your policy provider to charge fees for service for the specified treatment pricing. That means you'll only be responsible for the out of pocket percentage of the cost of treatment. Out of network dentists may charge fees that are higher than your Cigna benefit plan allows, but you'll have to pay the difference in pricing as well as the out of pocket percentages of treatment pricing. For the most part, these pricing discrepancies are minimal, but visiting an in-network dental office means you'll never have to worry about added fees.
Meet Patty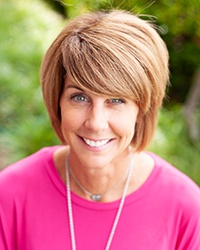 For more than twenty years, Patty has worked within the dental field offering a variety of services, including working as a dental assistant. Today, she is our office manager and resident guru when it comes to dental insurance coverage. When you need help with your Cigna dental insurance policy, Patty will be happy to help. She understands the ins and outs of dental benefit plans, and she can help you maximize your coverage and minimize the cost of treatment. If you ever notice discrepancies in your coverage or pricing that doesn't make sense to you, please don't hesitate to contact the dental office and ask for Patty.