Prosthodontist – Richardson, TX
Get to Know
Dr. Hamid Mirsepasi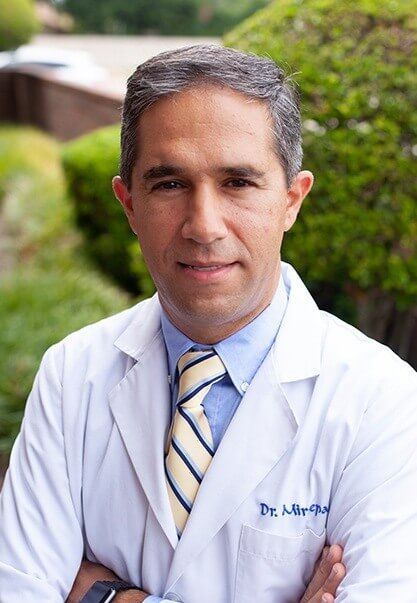 Dr. Mike Hamid Mirsepasi (pronounced "meer-seh-PAH-see") began practicing dentistry in 1997. After working as a general dentist for several years, he underwent three years of additional training to obtain his Graduate Prosthodontic Specialty Certificate from the University of Medicine and Dentistry in New Jersey (now known as the Rutgers University Dental School). He also completed advanced research to earn a Master of Science in Dentistry (MSD) from the same university. Today, he is one of the few prosthodontists in Richardson, TX.
Education
Rutgers University Dental School
Specialty
Prosthodontics
Memberships/ Affiliations
American College of Prosthodontists
American Dental Association
As a prosthodontist, Dr. Mirsepasi specializes in dental implants, dentures, crowns, and bridges. He stays informed about the latest technological developments with continuing education courses that cover the full range of dentistry. His mission is to provide individualized treatment plans utilizing the most advanced procedures available today. He takes time to educate patients about their options and makes their comfort a priority. He helps smiles look beautiful and function the way they should.
Dr. Mirsepasi is a past faculty member of the Department of Restorative Dentistry at the University of Washington and previously served as president for the Washington State Society of Prosthodontists. He is currently a member of the American College of Prosthodontists and the American Dental Association.
Outside of the dental office, he enjoys traveling, playing soccer, and spending time with his wife and children.