June 6, 2019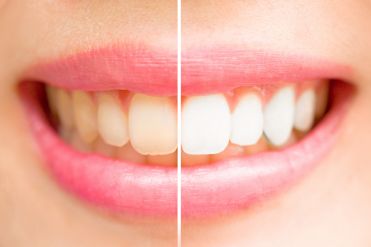 An attractive smile is about more than looking good, although it certainly helps in that department as well. It's also a huge part of how you carry yourself in the world! When you like the way your teeth look, it has a positive "ripple effect" on every area of life. But many people who want to enhance their smile aren't sure where to start. One fast, easy option is teeth whitening in Richardson. Keep reading to learn about the top 4 ways it enhances your appearance and adds to your quality of life at the same time.
1. Professional Whitening Is Fast, Easy, and Reliable
With professional teeth whitening, you would be surprised at how quickly you can get results. In fact, an in-office treatment will whiten your smile by 5-7 shades in just one appointment.
These treatments are much more concentrated than store-bought versions, while also being safe and gentle for your enamel. And with the guidance of a professional, you'll have less chance of sensitivity or other issues.
2. You'll Have More Self-Confidence
If you're one of the many people who have stained or discolored teeth, you may cover your mouth when you smile or even avoid it altogether, which is no way to go through life. When you look in the mirror or see photographs of yourself, you should like what you see. A whitening treatment can help with that and make a big difference to your overall self-confidence.
3. It Improves Your Personal and Professional Life
Who couldn't benefit from a little added boost to their social life? Whether you're attending summertime vacations and weddings or family get-togethers during the holidays, it's always the right season to want to show off your smile to family and friends.
Not to mention that whitening can also help you put your best foot forward in professional situations like interviews, presentations, sales pitches, and meetings.
4. It Doesn't Damage Your Teeth
With professional whitening, bleaching agents are used in conjunction with special ingredients that protect your teeth from damage and minimize or prevent sensitivity. With the help of a dentist, you won't have to worry about sacrificing your oral health just to enhance your smile.
These days, everyone wants to look andfeel as good as possible – and rightly so! A great place to start is investing in your smile with teeth whitening.
About the Author
Dr. Mike Hamid Mirsepasihas over 20 years of experience in the dental field. In addition to offering outstanding general and restorative dentistry, he also provides great cosmetic results with high-quality whitening treatments. If you're interested in teeth whitening in Richardson or have any questions, he can be reached via his website.
No Comments »
No comments yet.
RSS feed for comments on this post. TrackBack URL
Leave a comment