Cost of Dental Implants – Richardson, TX
Making a Permanent Investment in Your Smile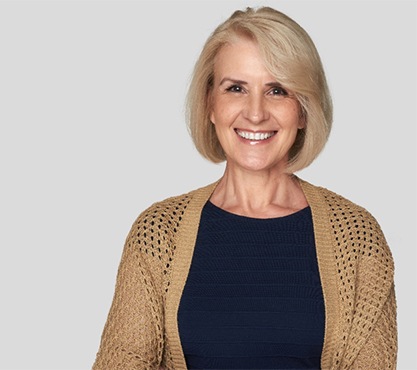 Want dental implants in Richardson but are unsure how much you can expect to pay for your new smile? At HM Dentistry, Dr. Mirsepasi and his team will be happy to sit down and discuss the wide array of factors that go into your particular case, allowing you to see a breakdown of your cost estimate and establish a way to begin budgeting for your new prosthetics. While implants are more expensive than traditional restorative methods, their longevity and added benefits make them a much more cost-effective solution. To learn more about the cost of dental implants and how you can afford this type of procedure, contact us to schedule a consultation with Dr. Mirsepasi.
Types of Dental Implants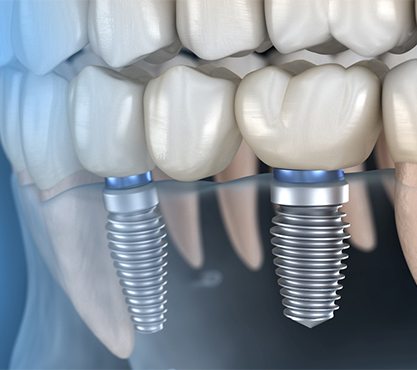 There are different types of dental implants, each designed to address one or more missing teeth.
Single Tooth Implant – A single tooth implant uses one titanium post, metal abutment, and custom-made dental crown to replace a single tooth.
Implant Bridge – An implant bridge requires the use of two dental implants that are positioned into the vacated sockets. A customized dental bridge is created and placed on top of the two implants, allowing continued stimulation of the jawbone and a restored aesthetic.
Implant-Retained Denture – When dealing with a mouth full of missing teeth, you can expect an implant-retained denture to be most expensive. However, when compared to traditional dentures that require frequent relining, readjusting, and replacing over the years, the implant denture proves to be a worthy investment.
What Are the Stages of Dental Implant Treatment?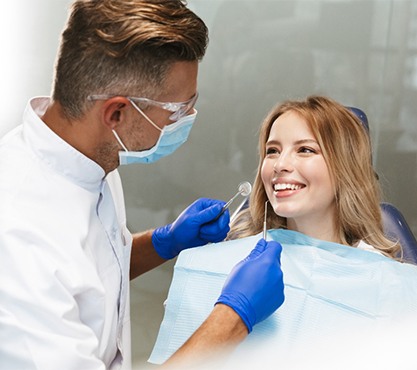 Consultation: During this visit, Dr. Mirsepasi will discuss the implant process, its cost, and examine your oral structure before taking impressions of your smile. This visit does incur a fee, especially due to the fact it requires much time and careful planning on the part of the dentist.
Surgical Placement: Naturally, the surgery itself will be another fee. Depending on how many implants you need to have placed, one or more incisions will be made in your gums before placing the implants and closing the surgical sites.
Custom Restoration: After you've fully healed, you will need to return to our office to have your custom restoration put into place. Dental lab technicians will work to create a crown, bridge, or denture that matches the rest of your smile, so you are pleased with the results.
Are Dental Implants Worth the Investment?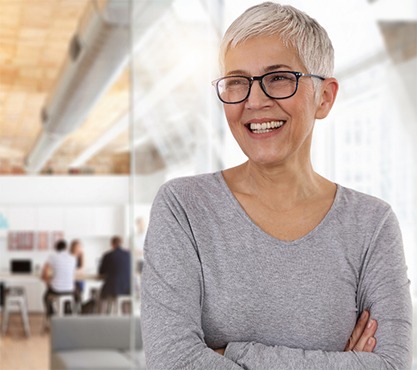 The resounding answer to this question is yes! Although more costly upfront, dental implants offer a plethora of advantages that cannot be achieved with any other type of tooth replacement restoration. From longevity to functionality, stability, and even overall aesthetics, dental implants make it possible to enjoy a longer-lasting smile that looks and feels completely natural. You'll never have to worry about dental adhesive or having your teeth relined to fit your jaw. Dental implants are the permanent solution for anyone looking to replace missing teeth and enjoy a healthier, fully restored smile.
Does My Dental Insurance Cover Dental Implants?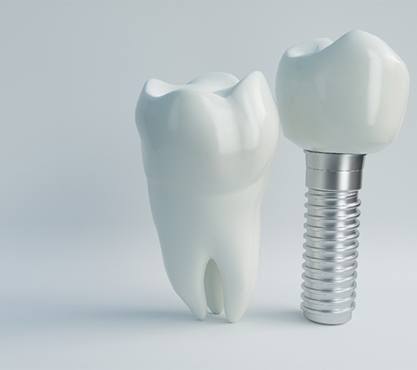 When discussing ways to pay for your dental implant placement, it will be advisable for you to reach out to your dental insurance company and ask about coverage. While most insurers still do not cover dental implant placement, others are becoming more open to the idea, viewing it more as a necessity than a "want" on behalf of the patient.
If you're unsure where to start or what to ask your dental insurance representative, don't hesitate to contact our staff members. They will be happy to work on your behalf to get the answers you need to move forward with your dental treatment.